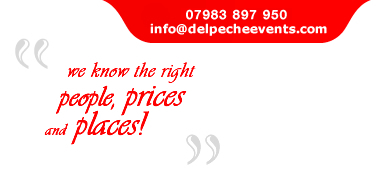 Wedding Packages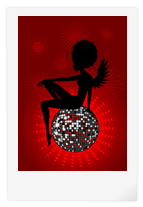 Our Wedding Packages are distinctly designed to accommodate your budget and planning needs
Especially for you
Maybe you just want us to take care of the reception and invitations or perhaps you just require assistance in hiring a limousine, horse drawn carriage or helicopter, or maybe you require our help in planning a theme or managing your budget. Whatever your requirements we are here to assist you as much or as little as you want to create that special day.
Finishing Touches
For couples who have thoughts or have selected and hired their own vendors and made preliminary plans for their wedding.
Here we assist with the management and organisation of the Wedding some 6-8 weeks prior to event including chasing up guest list and confirming with the suppliers, florist etc ensuring your day goes seamlessly smoothly. Includes a wedding coordinator on the day.
Packages Includes:
A personal consultation with the Bride and Groom and any vendors 6 – 8 weeks prior to your wedding to develop a clear understanding of your vision, goals and requirements for your Wedding Day and to set a schedule of events;
Provide advice, ideas and vendor referrals as needed;
Be available to consult, answer any questions and provide advice at any time prior to your Wedding.
Develop a detailed Wedding Day itinerary with timeline and checklist;
Final vendor confirmation;
Assist with rental items if needed;
Assist with setting plans and hading out of programs;
Work directly with musicians, photographer, videographer, florist and any other participants
Oversee all details before and during the ceremony and the reception.
Your special day
This service involves our attendance on the wedding day. A wedding co-ordinator will mange the days' event, set everything up, deal with suppliers, oversee and bring everything together to ensure that everything runs smoothly and on time.
This service is included in our Finishing Touches services or can be booked as a stand alone service.
Package includes:
Meet with Bride and Groom and all vendors at least 2-4 weeks prior to make Wedding Day arrangements and to set a Schedule of events;
Assist in all aspects of the rehearsal of the Wedding the day prior;
Ensure all participants understand their responsibilities and are aware of the flow of the ceremony;
Vendor confirmations;
Work directly with musicians, photographer, videographer, florist and any other participants in coordinating ready and start times;
Provide Wedding Day itinerary;
Arrive at the ceremony site 2 hours prior to ensure set-up is complete and accurate;
Oversee all details before and during the reception.
We eliminate bridal burn-out and fulfil your vision of this special day!
Inclusive Planning and Co-ordinator service
This service is suitable for the busy Bride and for those who work long hours or travel for their employment. You should have the benefit and comfort of knowing a professional will manage all the planning, suppliers, décor, invitations, table plans and wedding programs for your wedding from start to finish. This allows the Bride and Groom to have the wedding exactly as they want but leave the hard work and the responsibility to us. With this service we listen to all your selected ideas, themes, designs, suppliers and wishes and implement exactly what you want throughout the wedding preparations and on your wedding day. All our other wedding package services are included in this package.
Packages Includes: full-service consultation during the months leading up to your wedding.
Package Includes
Meet with you for initial consultation to help you clarify the vision, goals and priorities important to you and go over all of your wedding dreams and details;
Create a budget for all desired items;
Provide list and show examples of recommended vendors, locations and pricing options;
Arrange appointments with vendor;
Attend vendor consultations and contract negotiations;
Coordinate selection of ceremony an reception sites;
Help with theme and design;
Develop timelines, schedules and checklist;
Maintain RSVP database;
Assist with guest accommodations;
Help with invitation, stationery and favours;
Assist with hiring items if needed;
Meet with Bride and Groom and all vendors at least 2 weeks prior or on date agreed upon between both parties to make Wedding Day arrangements and set a schedule of events;
Contact all vendors 3 days prior to confirm timings and locations;
Assist the ushers with seating plans and handing out of programs;
Work directly with musicians, photographer, videographer, florist and other participants;
Supervise rehearsal and rehearsal dinner;
Orchestrate and be on-site for duration of ceremony and reception;
Act as wedding day director;
Supply honeymoon and travel information.
<